Enter your information below to get access to our FREE on demand webinar!
OT and PT Telepractice in the School Setting
Are you an OT or PT who is new to working in the school setting, or do you need a refresher on basic school policies and procedures? This 30 minute webinar is loaded with helpful information about how to provide OT and PT services in the school setting via teletherapy. Watch to get key tips about school policies and guidelines, see examples of OT and PT session activities, and get fresh ideas for teletherapy materials to engage your online students.
About the Presenter: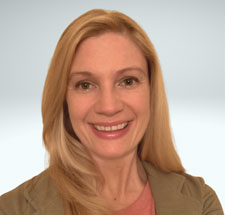 Sara Smith, MS, CCC-SLP, is a speech-language pathologist and lead product manager with E-Therapy. Sara has extensive experience in the teletherapy space and has presented nationally on best practices for teletherapy in the fields of speech pathology, early education, and telemental health. Licensed OT and PT telepractitioners were also consulted in the creation of this webinar, with a special thank you to Lauren Eckendorf, MS, MA, OTR/L for her input on the webinar content.